Special Price
£1,769.00
SAVE:

£230.00
Was
£1,999.00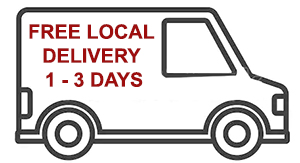 9 kg Miele Heat Pump  Energy 191 kWh per year
MTouch – controlled by tapping or swiping
EcoDry technology - Savings for the life
Less ironing with SteamFinish
Switch between two fragrances – FragranceDos²
Smart laundry care with WIFIConn@ct
Visit Our Stores in Oxford & Bicester

FREE DELIVERY
 Oxfordshire & Buckinghamshire
Miele TCR860 WP Eco&Steam WiFi&XL
9Kg Miele Condenser Dryers
The Miele TCR860 WP Eco&Steam WiFi&XL 9kg Dryer Condenser dryer has a heat pump to recycle the heat from your dryer thereby achieving an (A+++) Energy rating using just 194 kWh/year of Electricity. Miele Heat Pump Technology uses a refrigerant that is condensed by a compressor and passes through a closed circuit into a heat exchanger unit where heat exchange with the circulating drying air takes place. Best performance with A+++ -10 %: highest efficiency, producing excellent resultsThis transfer of energy is rapid and very efficient. 
As you would expect the Miele TCJ680 WP Eco&Steam WiFi&XL comes loaded with other features like Perfect Dry that detects the calcium content of your water and adjusts the programme duration and Less need for ironing: steam and SteamFinish heat smooth textiles while they are drying in the tumble dryer. With the intelligent fluff filter you are finally rid of bothersome fluff. And in addition, the fluff filter is especially convenient: If the clear text message "clean airways" appears, the Miele fluff filter can be easily removed from the front. And the maintenance-free heat exchanger keep energy consumption and run time low. Also TCJ680 WP has the MTouch technology – the appliance is controlled by tapping or swiping. Quick switch between two favourite fragrances – FragranceDos². With WIFIConn@ct simply go online: go on the internet via plug&play and enjoy many benefits with the Miele app when at home and away. There is an LCD Display with Delayed Start Option and an end of cycle buzzer time delay and a PerfectDry light to let you know your clothes are dry and ready to put away. Powerful & economical: ProfiEco motors are maintenance-free & dry your laundry quietly & economically. Constantly. All Miele tumble dryers are made & tested to last 20 years.
Call into one of our Oxfordshire stores in Oxford  Bicester to see our range of Condenser and Vented Tumble Dryers, we offer fast  FREE DELIVERY to England & Wales, and we can dispose of your old appliances taking all the hassle out of replacing your dryer.
Price Match*  We are dedicated to giving our Local Customers the best possible Service and Price along with all the advantages of buying from a local specialist.  So if you live in a OX, MK17,MK18, HP17, HP18, HP19, HP20, HP21, HP22, HP23  postcode we will match any genuine advertise price for a new boxed appliance that is available.
Miele Heat Pump Tumble Dryer
Energy Efficiency Class: A+++
Capacity: 9 kg
Energy consumption 193 kWh per year, based on 160 drying cycles
Programme time of the standard cotton programme at full load 208 min
Noise level: 62 dB (A) re 1 pW
Plus LCD Display with Delayed Start Option
Perfect Dry neither damp nor over-dried. Miele's Perfect Dry function on sensor controlled drying
Integrated condensate drainage - Emptying not necessary: the condensate can be drained off via a hose directly into the sink or a siphon
Fault diagnosis indication
Powerful & economical- ProfiEco Motor
Maintenance-free heat exchange -protects the heat exchanger so it no longer requires cleaning
Drum Lighting
Quick switch between two favourite fragrances – FragranceDos²
Delay start - This feature allows you to delay the start of programme by up to 24 hours
Programmes - Cottons (coloureds), Minimum iron, Delicates, Shirts, Woollens handcare, Express, Denim, Outerwear, Proofing, Warm air
Drying Stage Reached Indicator
Buzzer On / Off
Separate On /Off Start Button
Extra Large Honeycomb Drum 111 Litres.
Wide Fluff Filter Hole can be Vacuumed
Size (H) 850mm (W) 596mm (D) 536mm Weight 59kg
Stacking kits: WTV501 / WTV511 (with shelf)
2 Year Manufacturers Guarantee
Miele TCJ680 WP Eco&Steam WiFi&XL Condenser Dryer in Chrome with glass door
We found other products you might like!
More from Miele