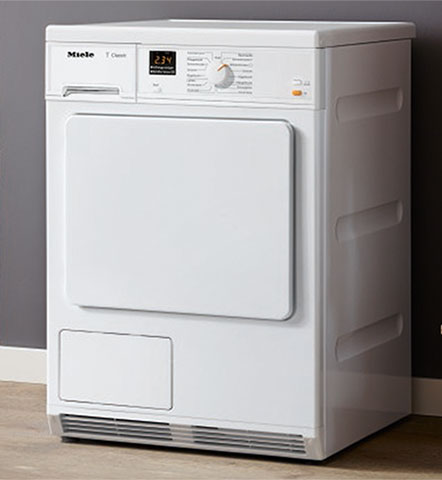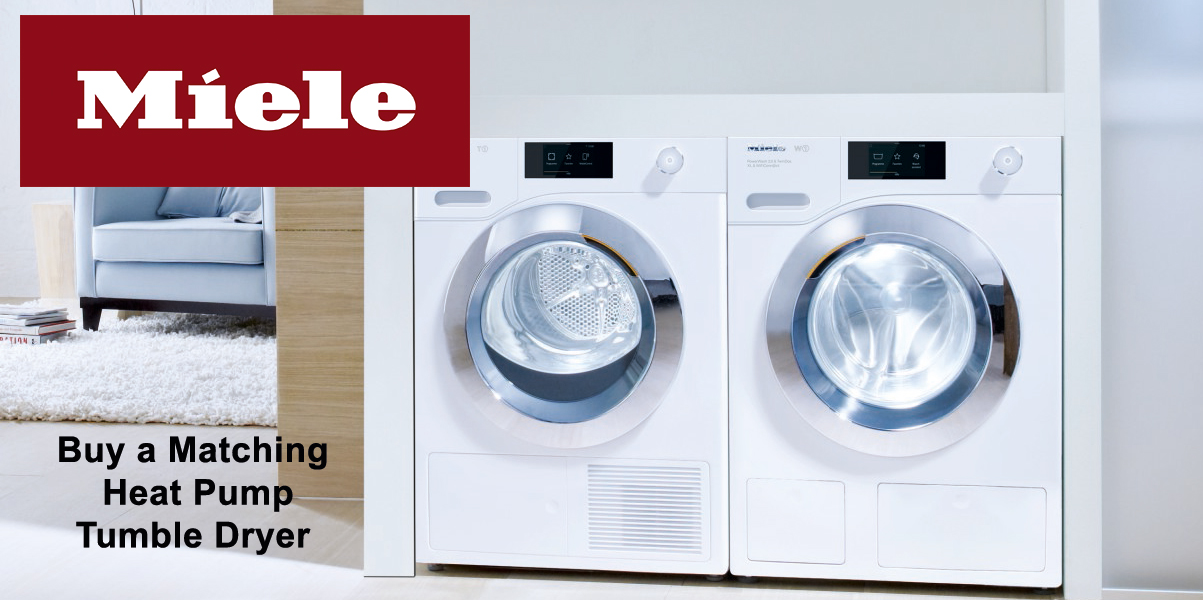 Miele Tumble Dryers offer the ultimate in drying performance and build quality. Made in Germany using the highest quality materials and components and during the development stage are and made and tested to last for 5000 cycles, that's the equivalent to 20 years of normal use.
Miele dryers have some great features like FragranceDos that adds a beautiful fragrant to your laundry that makes it feel and smell fresh. And PerfectDry that ensures your laundry is dried thoroughly, even if the water in your catchment area is very hard. Calcium in the water influences residual moisture sensing, which in turn has an impact on drying results. With PerfectDry, mineral sensors record the amount of calcium in the water and adjust the drying process for precise results.
Steam Smoothing is the perfect feature to if ironing is not one of your favourite pastimes, at the beginning of the drying process, water is sprayed into the honeycomb drum creating a fine mist which is heated by the drying air. The steam created penetrates the textiles and visibly smooth's the laundry.
Why not call into one of our Oxfordshire stores in Oxford & Bicester to see our range of Miele Condenser Dryers and Heat Pump Dryers. We offer fast FREE delivery throughout England & Wales and provide a full installation service. Our trained installers will take all the hassle out of replacing your old dryer. We can dispose of your old machine and even install a stacking kit if your short of space. Call in and see us or phone us on Oxford 372113 or Bicester 246617 for more advice
---
---
Miele Heat Pump Dryers Explained
Miele FrangranceDos Explained